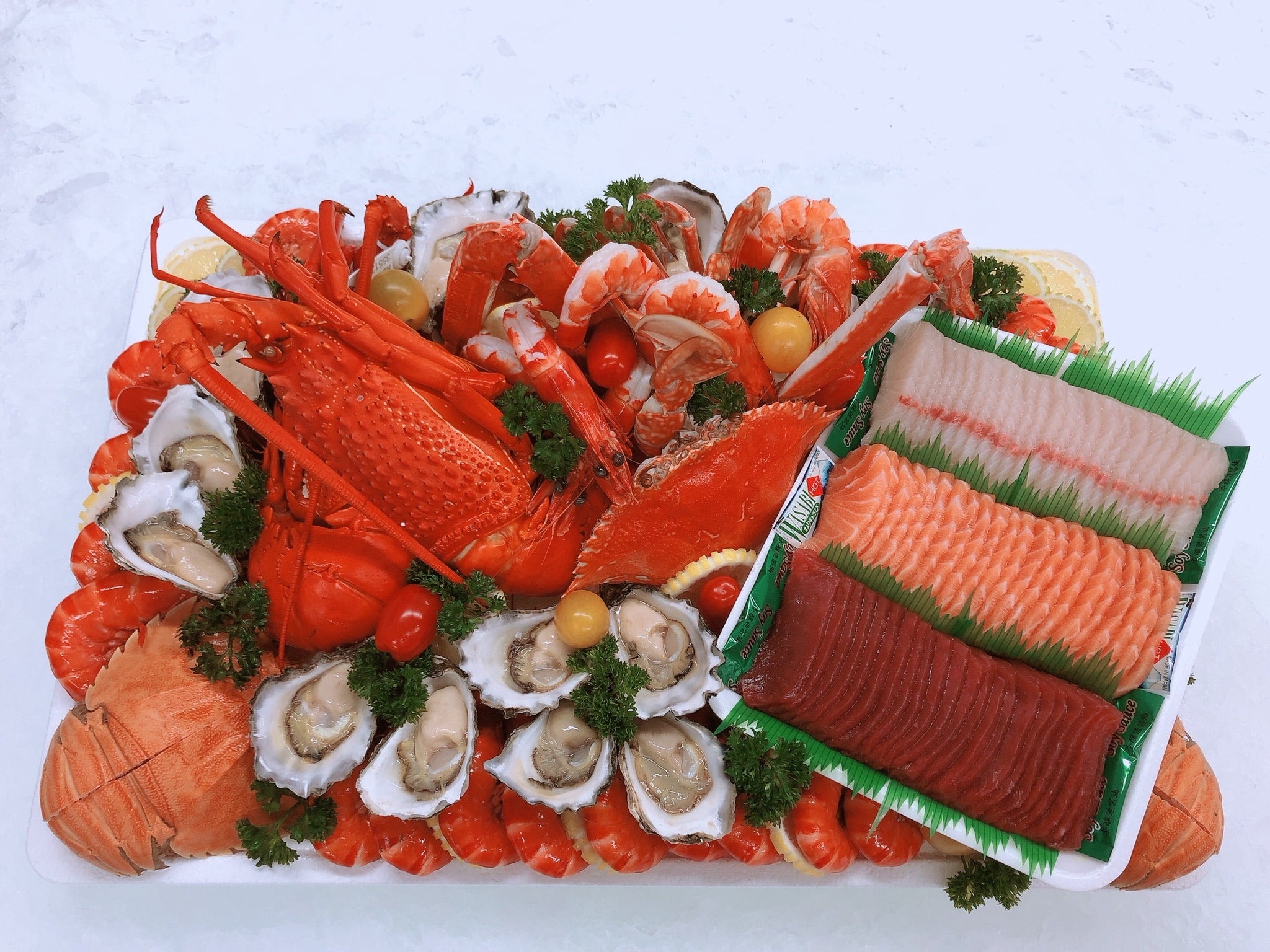 DIVINE SEAFOOD PLATTER
PLATTER NOT AVAILABLE ON 23RD - 24TH DECEMBER
This Divine Platter is "The Absolute Platter", expresses the world of Seafood in the most AMAZING way all in one place, with a mix of Lobsters, Bugs, Blue swimmer crabs, Prawns, Oysters and Mixed Sashimi. Your guests will be extremely amazed with your creativity and effort, sit back relax and enjoy while CLAUDIO'S will do all the work and you take the credit.
DIVINE SEAFOOD PLATTER INCLUDES:
1 Cooked Eastern Rock Lobster 800g Cut in half and Cleaned
28pcs Large Cooked Tiger Prawns 
6pcs Large Cooked Tiger Prawns Peeled Middle De-veined 
1 Cooked Blue Swimmer Crab Cleaned
2 Cooked Bugs Cut 1/2 & Cleaned
1 Doz Large Sydney Rock Oysters
250g Huon Salmon Sashimi
250g Kingfish Sashimi
250g Tuna Sashimi
Small sachets of soy sauce & wasabi
Recommended for 3 - 5 people

local_shipping
FRESH SEAFOOD DELIVERED
SYDNEY METRO ONLY
attach_money
FLAT DELIVERY FEE (WITHIN 40KM CBD)
$15.00 PER ORDER / MINIMUM ORDER OF $100 ADDITIONAL CHARGES APPLY FOR DELIVERIES MORE THAN 40KMS.
question_answer
ORDER BY PHONE OR ONLINE
0417 421 497 OR 02 9660 5188