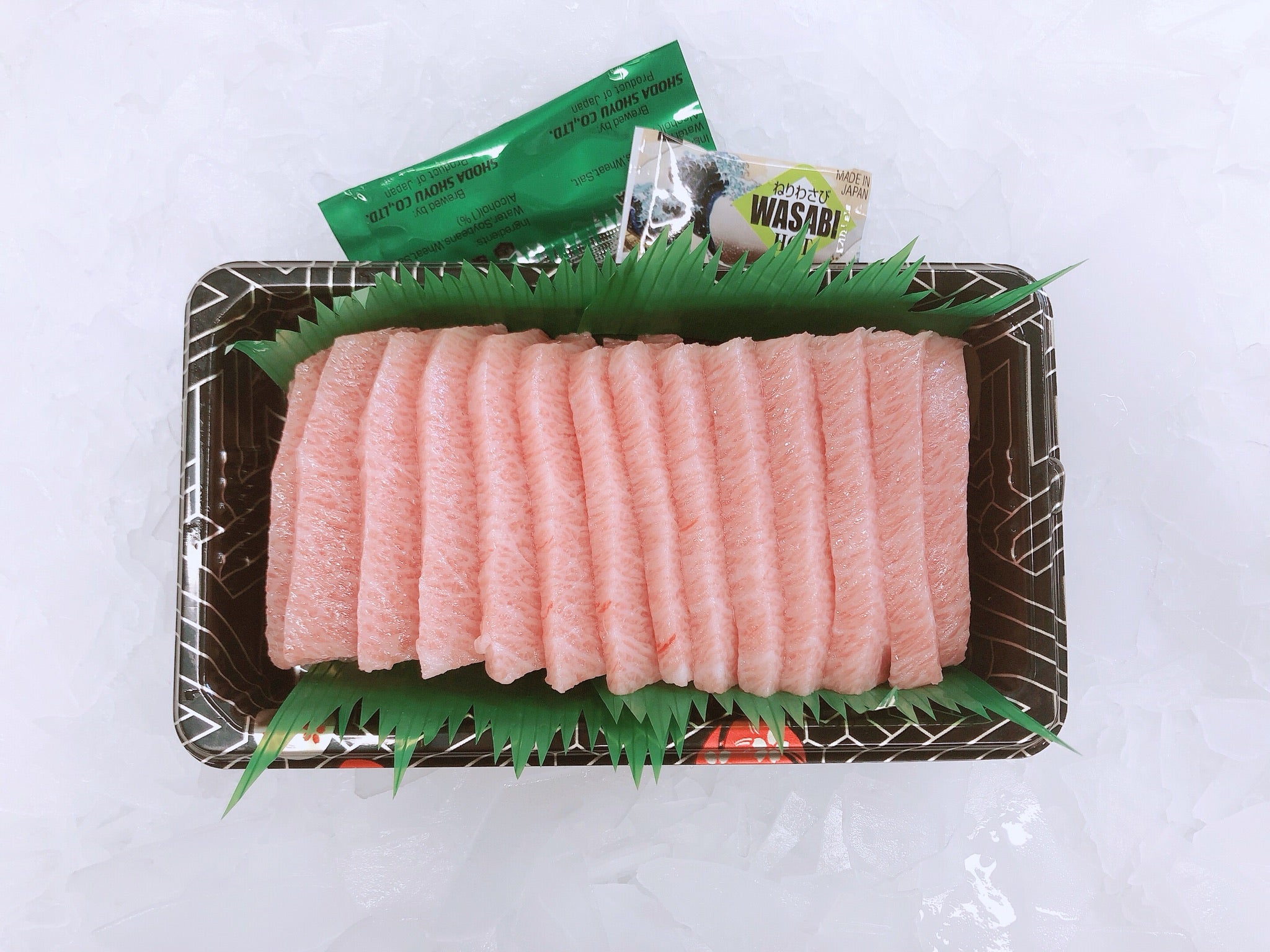 BLUEFIN TUNA - TORO SLICED (MIN 120G)
BLUE FIN TORO IS THE FATTIEST BELLY PART OF THE BLUE FIN TUNA, IT HAS A RICH DISTINCTIVE, MAGNIFICENT BUTTERY TASTE THAT MELTS ON YOUR TONGUE.
EXCELLENT QUALITY AND RARE. 
ALL SASHIMI ARE SLICED 3-4MM IN WIDTH UNLESS OPTIONS ARE SELECTED.
PLEASE NOTE: COLOUR OF THE TORO MAY VARY DUE TO THE FAT CONTENT OF EACH INDIVIDUAL BLUE FIN TUNA. 
local_shipping
FRESH SEAFOOD DELIVERED
SYDNEY METRO ONLY
attach_money
FLAT DELIVERY FEE (WITHIN 40KM CBD)
$15.00 PER ORDER / MINIMUM ORDER OF $100 ADDITIONAL CHARGES APPLY FOR DELIVERIES MORE THAN 40KMS.
question_answer
ORDER BY PHONE OR ONLINE
0417 421 497 OR 02 9660 5188