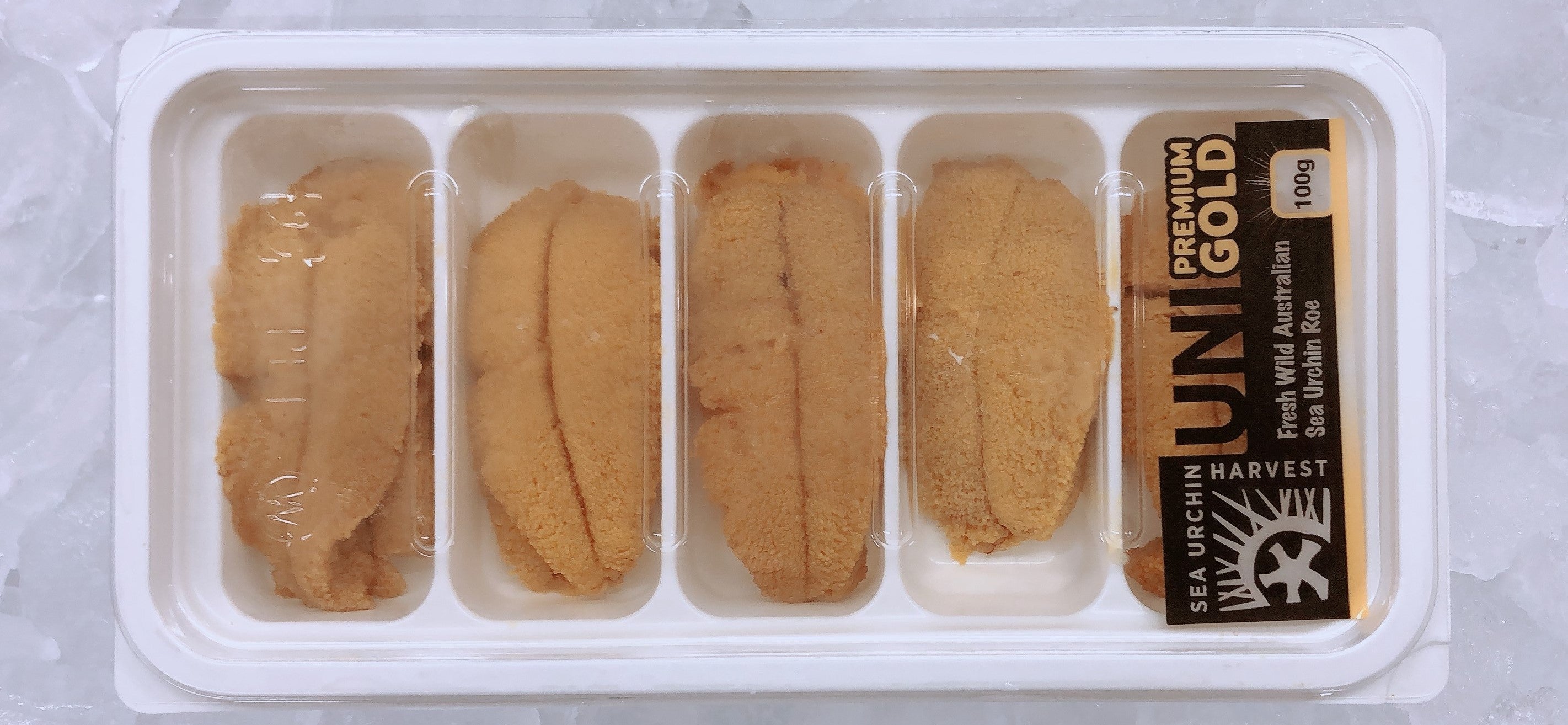 PREMIUM NSW SOUTH COAST SEA URCHIN ROE (100G TRAY)
The Sea Urchin Roe comes from MONTAGUE ISLAND, an Island contained within the protected Montague Island Nature Reserve, located offshore from the South Coast region of N.S.W. It sits 9km isolated from the mainland, keeping it's native flora and fauna protected, providing nutrient rich kelp and sea grasses for feeding sea urchin. 
The roe from this region has a unique full creamy ocean and slightly sweet flavour, which will melt away in your mouth that you will definitely enjoy.
COLOUR OF SEA URCHINS MAY VARY 
local_shipping
FRESH SEAFOOD DELIVERED
SYDNEY METRO ONLY
attach_money
FLAT DELIVERY FEE (WITHIN 40KM CBD)
$15.00 PER ORDER / MINIMUM ORDER OF $100 ADDITIONAL CHARGES APPLY FOR DELIVERIES MORE THAN 40KMS.
question_answer
ORDER BY PHONE OR ONLINE
0417 421 497 OR 02 9660 5188