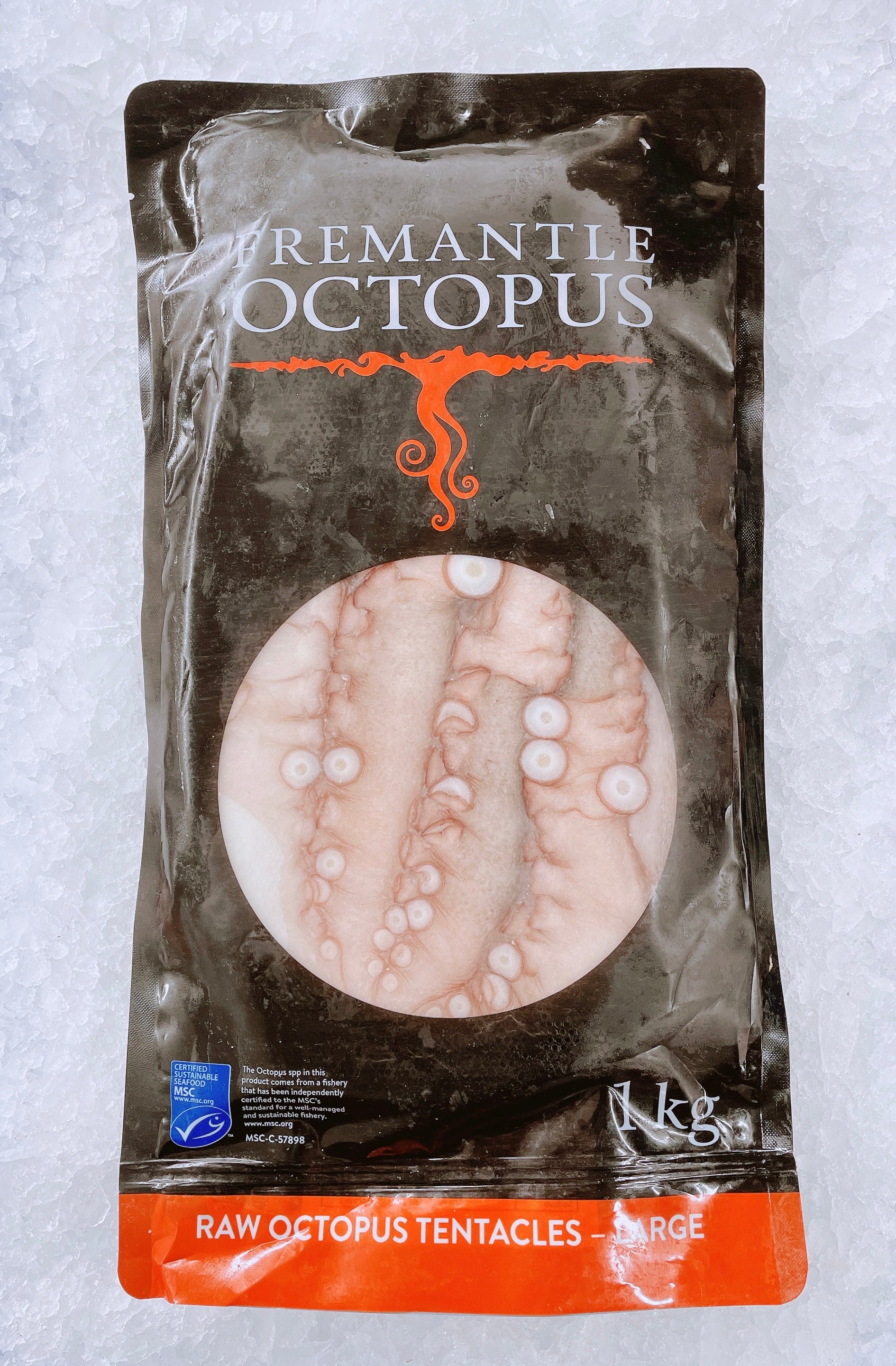 LARGE FREMANTLE RAW PREMIUM OCTOPUS HANDS 1KG (5-7 HANDS)
FREMANTLE OCTOPUS TENTACLES ARE WASHED AND HAND-GRADED BY PRODUCT SPECIALISTS BEFORE BEING NATURALLY TENDERISED IN A UNIQUE SNAP-FREEZING PROCESS. THEY ARE WILD CERTIFIED SUSTAINABLE.
5-7 TENTACLES PER KG
local_shipping
FRESH SEAFOOD DELIVERED
SYDNEY METRO ONLY
attach_money
FLAT DELIVERY FEE (WITHIN 40KM CBD)
$15.00 PER ORDER / MINIMUM ORDER OF $100 ADDITIONAL CHARGES APPLY FOR DELIVERIES MORE THAN 40KMS.
question_answer
ORDER BY PHONE OR ONLINE
0417 421 497 OR 02 9660 5188