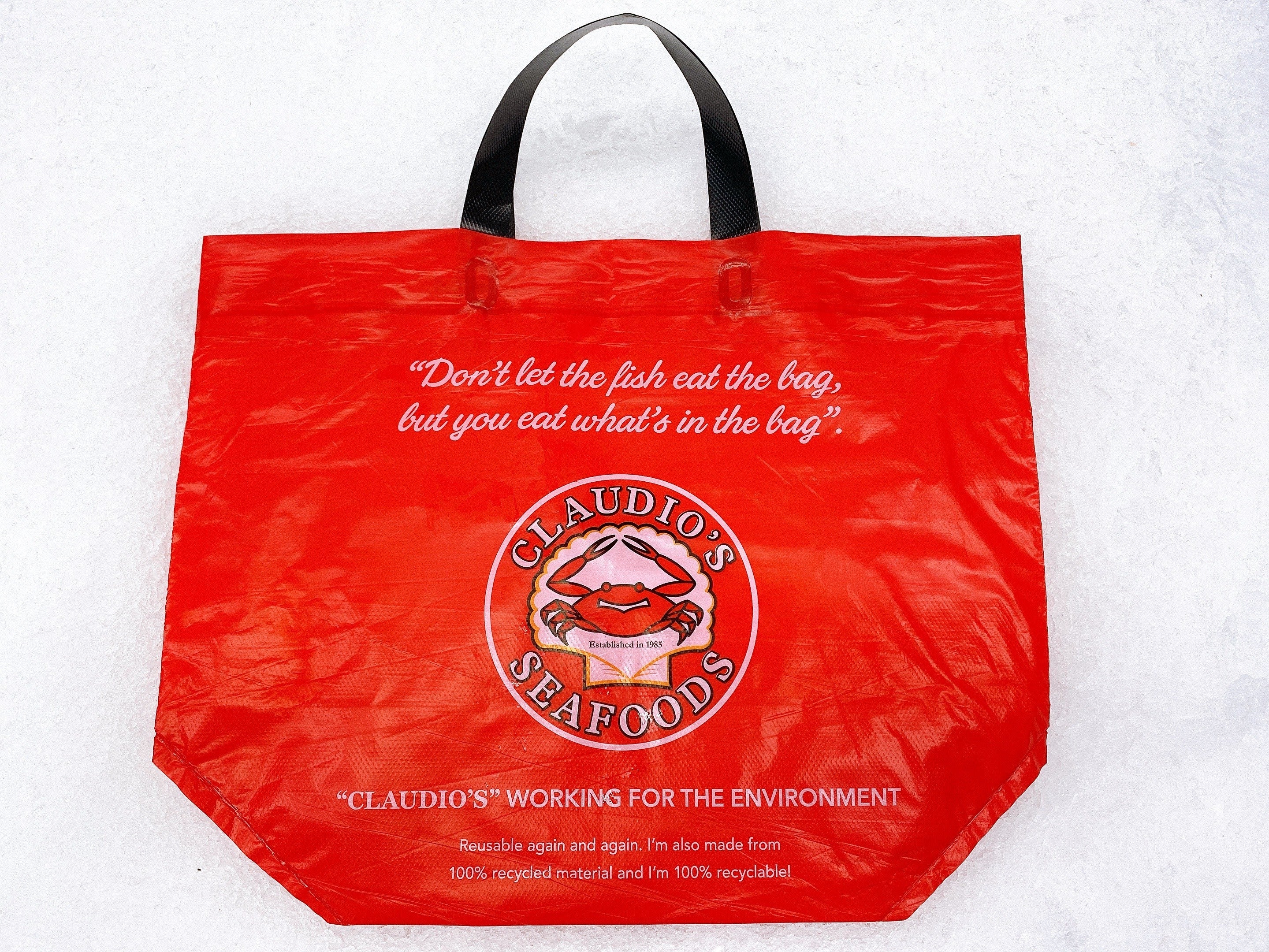 CLAUDIO'S REUSABLE BAGS
"Don't let the fish eat the bag, but you eat what's in the bag"
CLAUDIO'S WORKING FOR THE ENVIRONMENT
Reusable again and again. I'm also made from 100% recycled material and I'm 100% recyclable!
local_shipping
FRESH SEAFOOD DELIVERED
SYDNEY METRO ONLY
attach_money
FLAT DELIVERY FEE (WITHIN 40KM CBD)
$15.00 PER ORDER / MINIMUM ORDER OF $100 ADDITIONAL CHARGES APPLY FOR DELIVERIES MORE THAN 40KMS.
question_answer
ORDER BY PHONE OR ONLINE
0417 421 497 OR 02 9660 5188